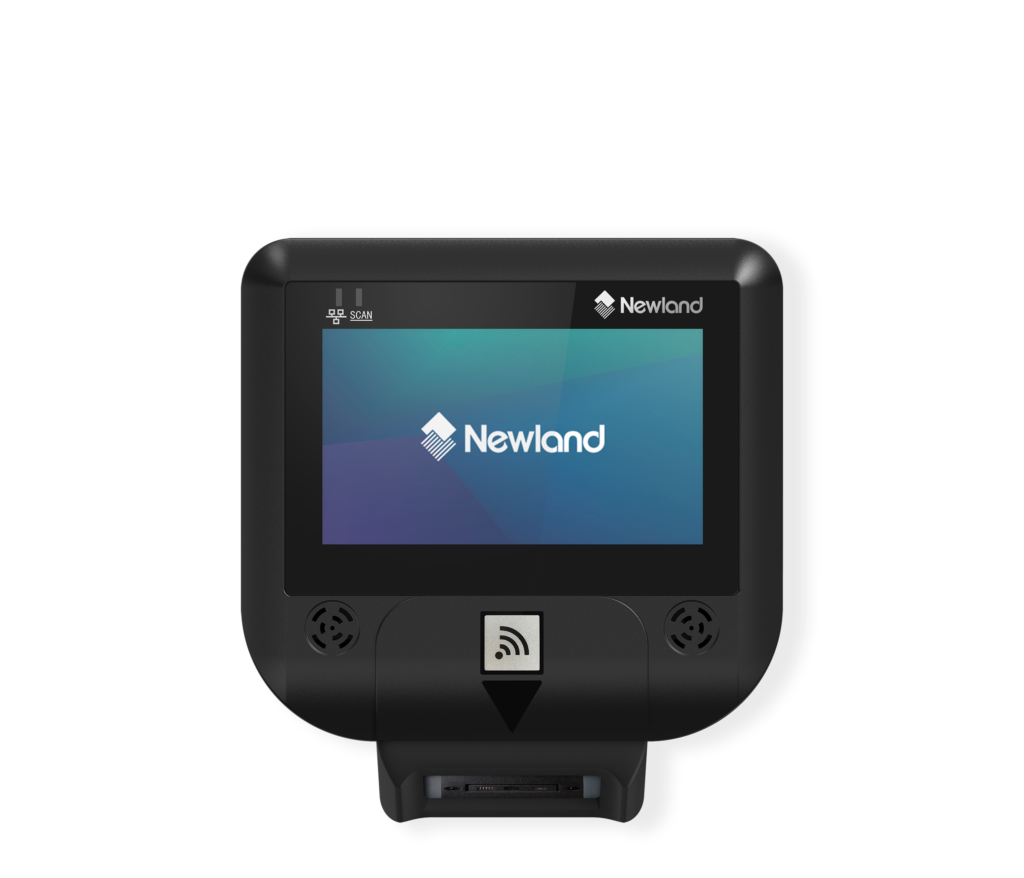 Build-in Newland's core-technology UIMG®, the NLS-NQ351 can decode even poorer quality barcodes, such as soiled or wrinkled labels, with ease.
NLS-NQ351 offers Bluetooth/1D/2D/Wi-Fi/4G/3G/NFC/LAN functionalities to meet various application needs.

The external USB and GPIO ports enable the possibility to attach a Newland handheld scanner for controlling an entry/exit gate or door lock.

The 4.3" LCD screen can display various video formats, as well as capture & play audio. It is convenient for the store to carry out an advertisement or product introduction.
Suitable for industries in:
Retail
Warehouse
Healthcare