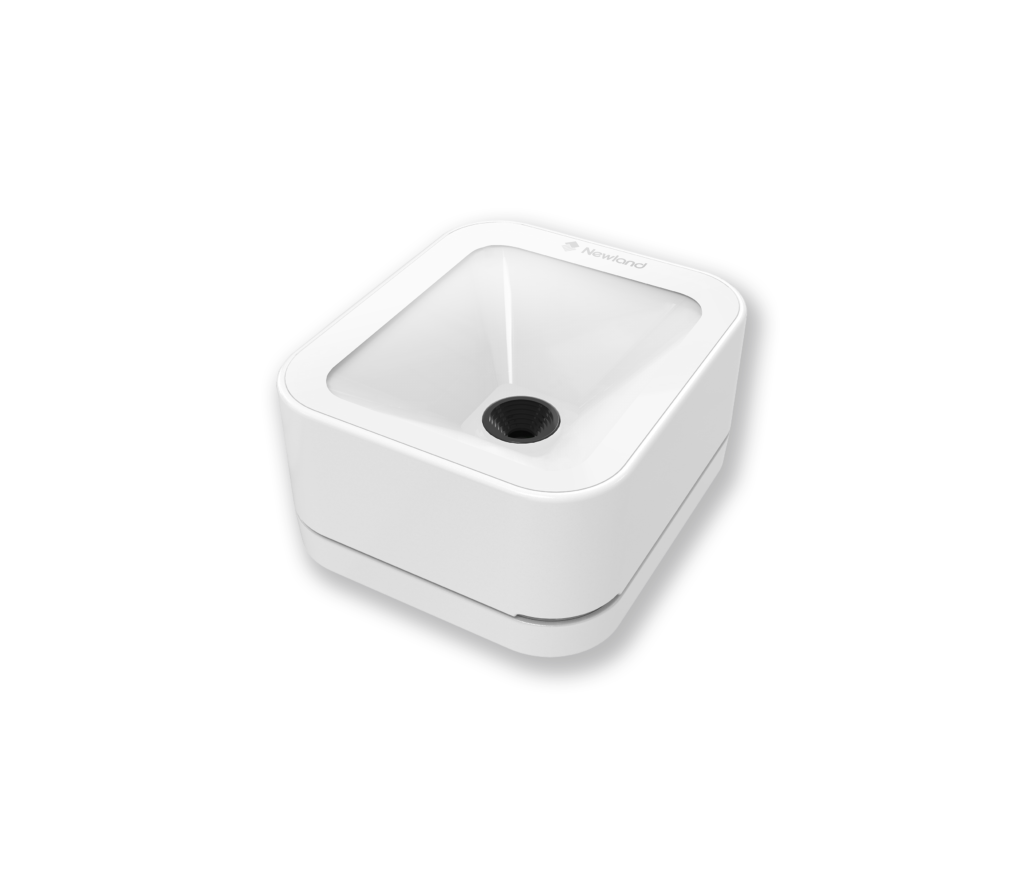 Thanks to its lightweight, compact design, FR27 can be conveniently positioned on a small narrow desk, a store shelf or at customer retail points where counter space is at a premium.
Optimized for digital barcode reading, this CPU-based scanner is capable of reading 1D as well as high-volume 2D barcodes on a screen covered with protective film.
Armed with Newland's latest-generation UIMG® technology, FR27 can decode even poorer quality barcodes, such as soiled or wrinkled labels, with ease.
Exceptional motion tolerance (2.7m/s) and large FOV (horizontal 68°, vertical 51°) enhance user experience.
Suitable for industries in: