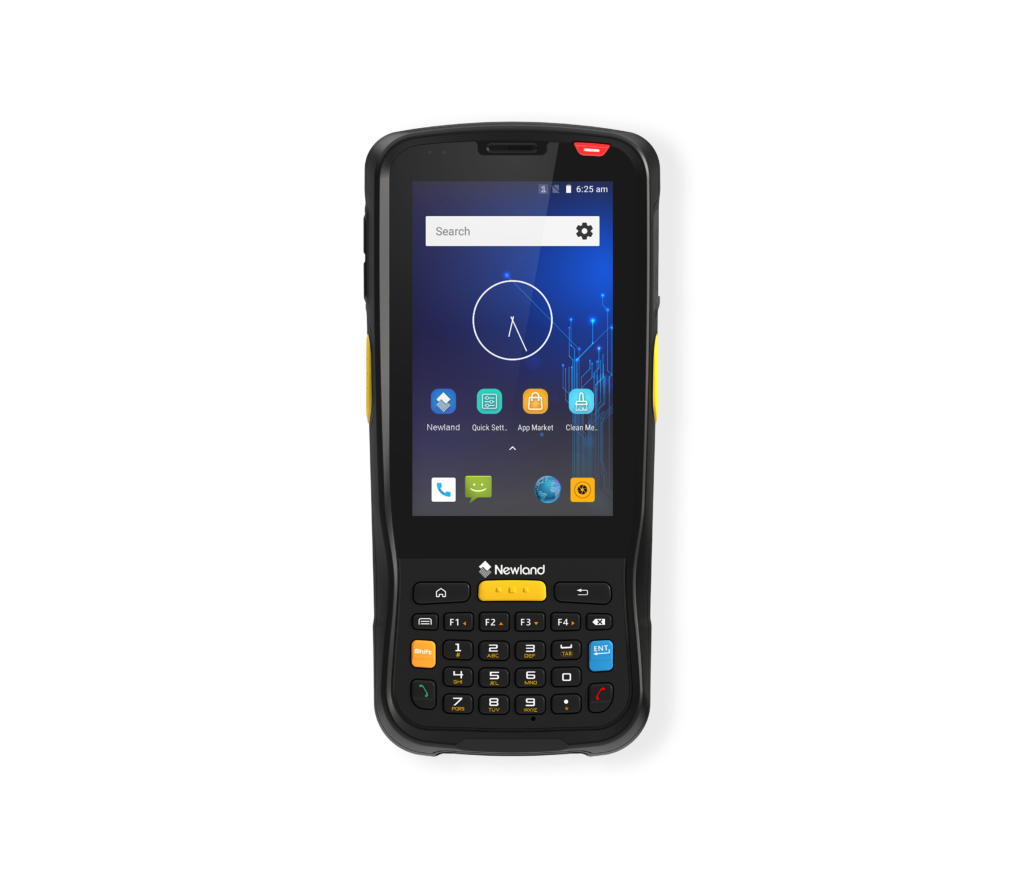 The value-added features of the NLS-MT65, including application protection and admin tool, seek to shore up Android's data security.
The NLS-MT65 offers 1D/2D/BT/Wi-Fi/4G /3G /GPS/Camera/NFC functionalities to meet various application needs.
The NLS-MT65's rugged housing is sealed to IP65 standards for protection against dust and water and withstands 1.2m drops to concrete.
When equipped with Newland's fifth-generation UIMG®technology, the new NLS-MT65 can decode even poorer quality barcodes, such as soiled or wrinkled labels, with ease.
Suitable for industries in:
Retail
Warehouse
Transport & Logistics