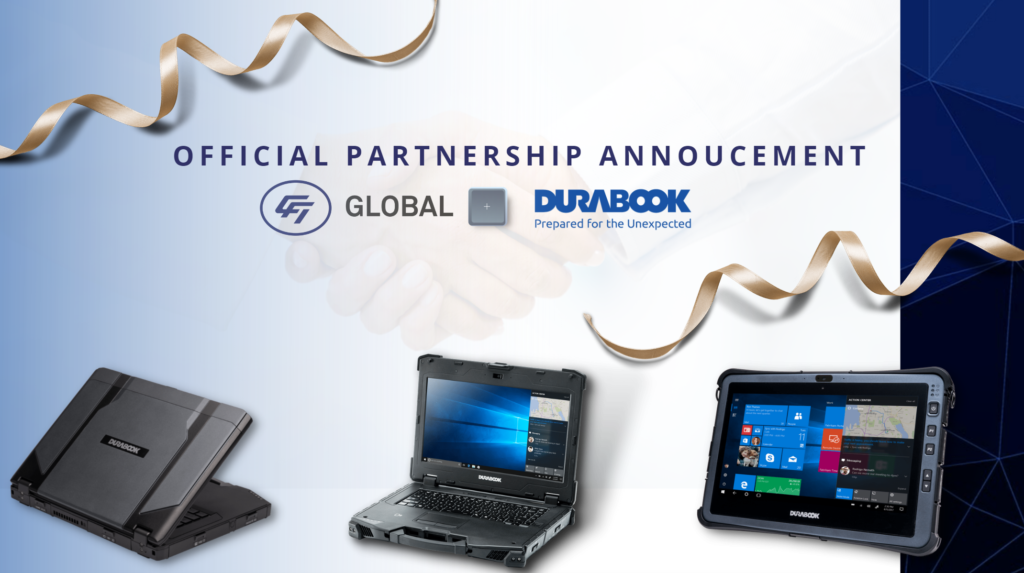 CFI Global is very excited to announce we are officially partnering up with Durabook owned by Twinhead International corporation. This partnership solution for our rugged laptops and tablets is a great computing solution for warehouses, material handling and mobile computer solution.
CFI Global is a specialised and experienced solutions provider and wholesale distributor, developing data capture solutions, mobile computing solutions, and software applications.
We are now distributors for Durabook not just a reseller. Wem also provide turnkey solutions for industries such as warehousing, logistics, retail, healthcare, events, security and hospitality. We scope out your needs to offer options in barcoding, RFID, printing and labelling, suited to your application and budget.
Our range of hardware includes handheld scanners, mobile scanners, fixed scanners/readers, RFID readers, printers/labellers, tags, labels and ribbons. CFI Global is the Australian master distributor for DENSO WAVE, iData, and recaptureTM, and resellers for Durabook and SATO printers.
We are keen for your business to succeed, whether it's an upgrade from clipboard to barcode, or to RFID. We have extensive knowledge and experience in data capture across the supply chain. We regularly attend and host events and workshops, including GS1 and major industry events in Australia. We have recently launched our own WMS software solution which opens up our hardware to being used as a standalone warehouse management system
CFI Global Is The Go-To Company For Warehouse Management, Inventory Management, Asset Tracking, Data Logging, Data Scanning, Data Verification, Secure Access, Printing, And Labelling.
With our extensive product and industry knowledge, CFI Global offers a range of options that take your operational goals, requirements and conditions into consideration
We pre-install recaptureTM on our hardware, allowing our handheld and mobile barcode scanners (RFID option available) to be used as standalone warehouse management systems out of the box
Why choose CFI global to provide your data capture solution?
Through our strong network of solutions partners, CFI Global is able to select an appropriate pathway to move forward, taking on your challenge to provide a turnkey solution. We deliver unparalleled service and support, standing out as a leader amongst other data capture and mobile solutions providers. Our supporting services include consulting, staged project rollouts, kitting, bundling, repair, warranty, and technical support.