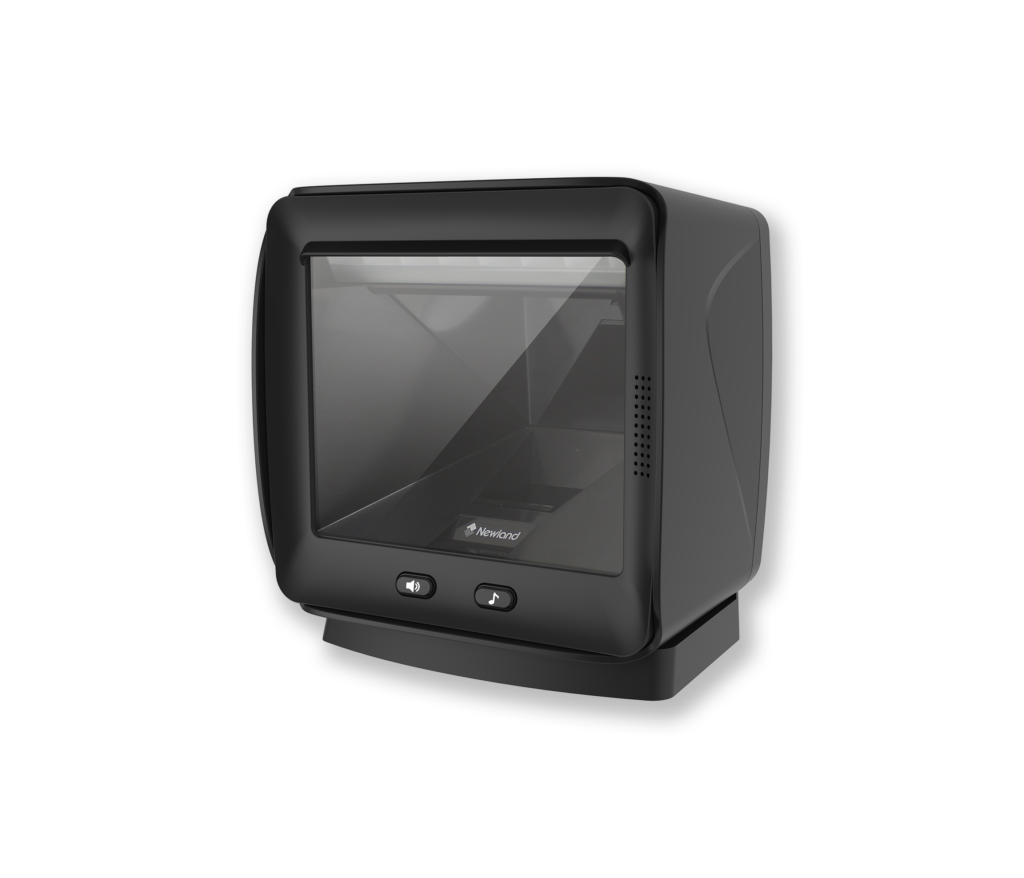 The BS30, built into an IP65-sealed and drop resistant (1.2m) housing with no moving parts fortifies itself inside and out, is suitable for the tough outdoor environments.
The On-counter Scanner activates a decode session every time it detects a barcode presented to it, and the target barcode shown in the window will not be read repeatedly.
6 kinds of status indicators show current working status of the scanner, including decoding, configuration, communication and abnormal status.

Large scan window meets demands of goods with different sizes. When goods come closer to the scan window, the scanner will conduct quick scanning. 

Armed with Newland's sixth-generation of   technology, this scanner can scan 1D and 2D barcodes and delivers stunning performance on decoding the EAN-13 barcode.
Suitable for industries in: