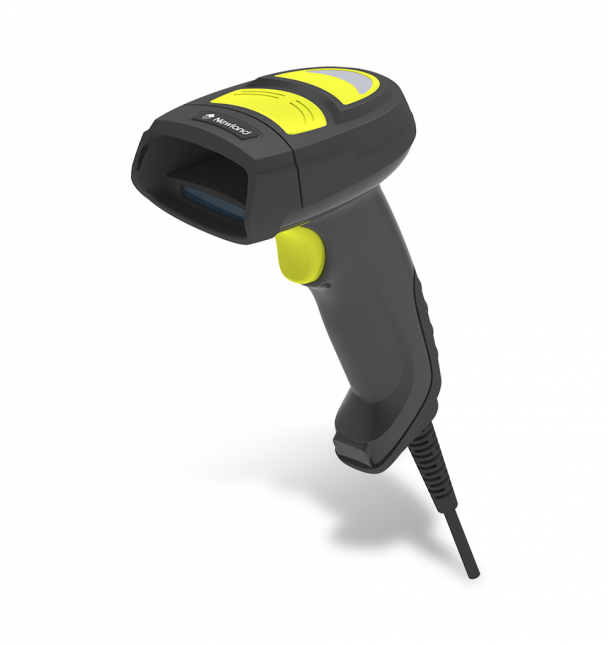 The NLS-HR42, built into an IP42-sealed and drop resistant (1.8m) housing, can stand up to tough environments.
Designed with the end-user in mind, the NLS-HR42 employs a highly visible laser aimer to achieve crisp and accurate targeting while using flicker-free white soft illumination to reduce eye strain and fatigue from the long-time operation.
The scanner allows customizing scanned data with ease and provides supporting software to address diverse application needs.
The IR sensor inside the scanner exhibits an improved sensibility in activating the scanner to scan barcodes even when they are presented 40cm in front of it, markedly increasing throughput and productivity.

In addition to excelling at scanning high-density barcodes, the NLS-HR42 also provides the added value of postal barcode decoding – extending its data capture capabilities.
Suitable for industries in: