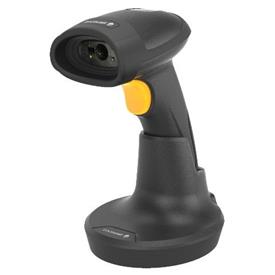 The HR3280-BT-SD is a barcode scanning powerhouse. No matter what type of barcode is presented, the megapixel camera allows users to scan 1D and 2D barcodes, including very small and high density ones, with impressive speed and ease.
The HR3280-BT-SD can be set white and red led according to different workplaces. Not only relieving the visual fatigue but also improving working efficiency.
The low consumption of HR3280-BT reduces connection issues and maximizes the compatibility for diverse applications.
Adopting the latest Bluetooth which is strong anti-interference and stable to transmit the data.
Suitable for industries in: