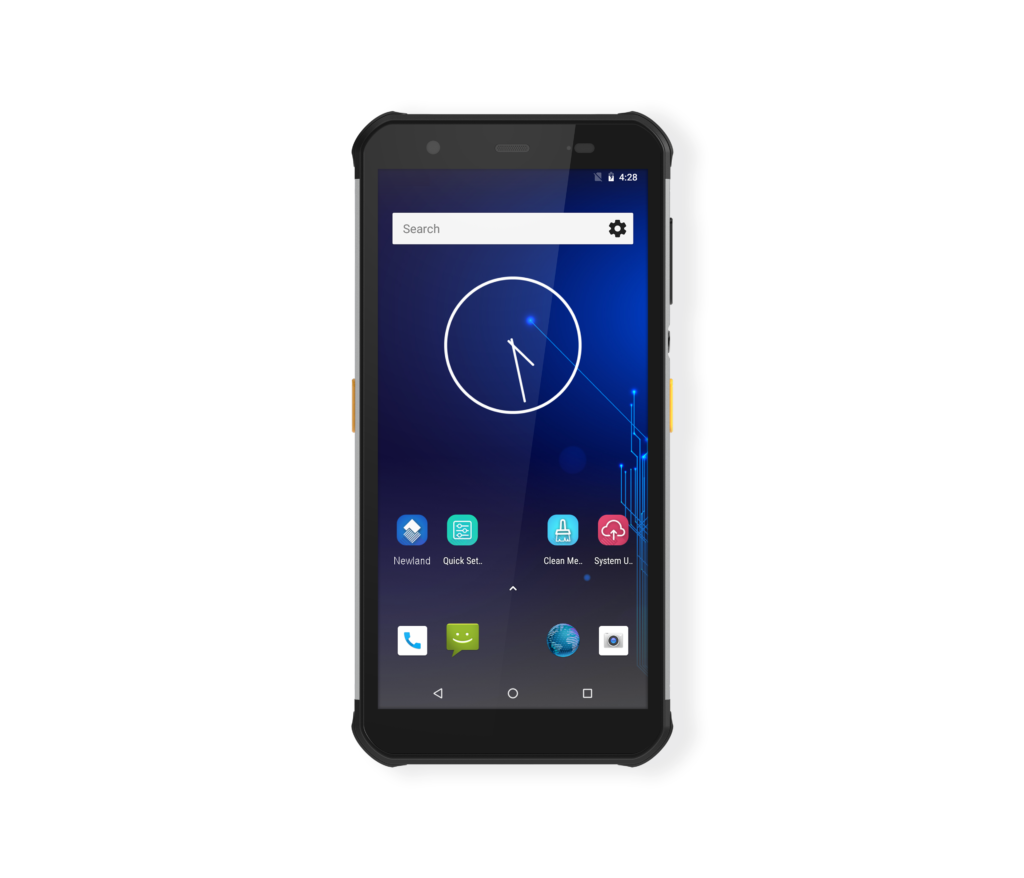 The NLS-NFT10 comes with an Android 9 operating system and is powered by a 2.0GHz octa-core processor, providing faster and smoother performance all the time.
This terminal can be integrated with a variety of data capture options including 1D/2D barcode scanning, NFC reading, fingerprint recognition, and GPS/Beidou/GLONASS.
Only 12.6mm thick from front to back, the slim ergonomically designed body of the NLS-NFT10 makes it easy to hold it in your hand for more comfortable use.
With a dual-band 802.11 a/b/g/n/ac Wi-Fi and 2G/3G/4G support, this terminal can stay connected both indoors and in the field. A dual SIM option allows you to use the most suitable provider available wherever you go.
Suitable for industries in:
Retail
Transport & Logistics