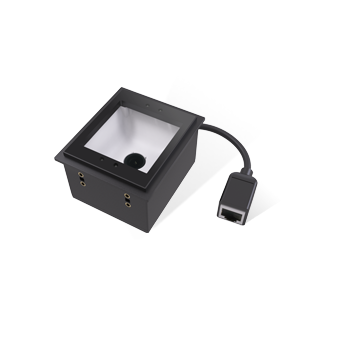 Compared with its predecessor, the NLS-FM3080 Fixed mount Barcode Scanner is able to capture higher resolution images with a 800×800 pixel CMOS sensor, promising to boost the scanning performance to a new level.
An IP65-rated seal renders the scanner impervious to dust, water and other contaminant.
The combination of IR sensor and light sensor exhibits an improved sensitivity in activating the scanner to scan barcodes as they are presented, to achieve higher throughput and productivity.
The NLS-FM3080 Fixed mount Barcode Scanner offers up to 4 color options to users to program its Good Read LED indicator to match the décor of the workplace.
Suitable for industries in:
Self Serve
Event & Security Management